Maxing Out Explanation for Online Orders
You must be 21 years old or older with a valid state issued ID to purchase Marijuana in the state of Colorado. Each qualified person can buy 1 ounce of Maraijuana products per day, this is called "Maxing Out". Maxing out includes flower, concentrates, edibles, and any combination of the three. As you are ordering online, please be mindful we can only dispense 1 ounce per day. Here at the Doobie Sisters we have simplified maxing out by utilizing a pie chart, you can purchase 8 pieces of the pie per day.

*Your total cost will be updated at the time of pick up to account for happy hour prices, cumulative prices, specials, and strains of the day prices if applicable. Happy hour is every day from 4:20-7:10 PM and all day on Sunday.*

You must pick up your order by the end of the same business day. We close at 8 PM.
It is got to know how the state mandates max-outs and the guidelines your budtender must follow. Below we have a pie that is split into eights this is how the state brakes it down. Keep this information in mind when placing orders.

Maxing out on Flower:
⅛ = 1 piece of the pie
¼ = 2 pieces of the pie
½ = 4 pieces of the pie
1 ounce = 8 pieces of the pie = MAX OUT
7- ½ gram joints = 1 piece
56 – ½ gram joints = 8 pieces of the pie = MAX OUT

.
Maxing out on Edibles:
1 package of 100 mg = 1 piece of the pie = 8 to MAX OUT
1 single serve edible = 1/10 piece of the pie

.
Maxing out on Vape Cartridges:
1 – 300-500 mg vape cartridge = ½ piece = 16 to MAX OUT
1 gram vape cartridge = 1 piece = 8 to  MAX OUT

.
Maxing out on Concentrates:
1 gram jar of Kaviar Moonrocks = 1 piece = 8 to MAX OUT
1.5 gram Kaviar Joint = 1.5 piece = 5 to MAX OUT
0.7 gram Rosin Sticks = 1 piece = 8 to MAX OUT
1 gram jar of Dadirri Caviar = 1 piece = 8 to MAX OUT
1 gram joint of Dadirri Caviar = 1 piece = 8 to MAX OUT
3.5 gram jar of Dadirri Caviar = 4 pieces = 2 to MAX OUT
1 gram of wax, shatter, live extracts, solventless, or syringes = 1 piece = 8 to MAX OUT

Here at the Doobie Sisters in Cortez, Colorado, we pride ourselves on our excellent customer service! One of the best things about shopping with us is we have a very wide variety to choose from, a little something for everyone we like to say. When you shop with us, one of the first key questions we are going ask you is if you're looking for an Indica or a Sativa. If you are new to the world of buying marijuana in a dispensary environment, this question might immediately flood your brain with confusion. But don't panic, The Doobie Sisters are here to help you through the process and make sure you understand the differences between both Indicas and Sativas, and which one will be a better fit for your smoking or edible needs!
Indica: An Excellent Nightcap and Relaxation Alternative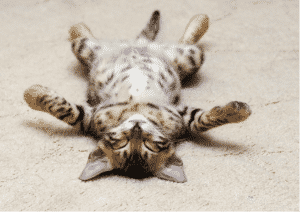 Physical traits:
Short and bushy plant structure with wide fan leaves. Buds are typically a darker green or even purple, and are a bit more dense.
Grows well in indoor environments
Tends to have higher levels of CBD and lower levels of THC- this means that it has more of a pain reliever effect versus a head high feeling
Strains higher in CBD are commonly used for pain relief in the medical field
Characteristics
The strain of marijuana commonly called indica, is very well known for its ability to physically relax your body. If you're looking to chill at the end of the day with a bowl of popcorn and good movie, Indicas you will want to focus on. Indicas actually increases the release of dopamine in your brain, which helps control your reward and pleasure centers. For those of us that aren't familiar with brain chemicals (obviously the majority of the population), this basically means it helps increase the feel good chemicals in your brain.
Benefits
Along with significantly increasing your ability to come down a little bit and reach your full relax potential, smoking or ingesting an indica strain can also help with nausea. It is also commonly used in the medical field to help increase appetite with patients that have trouble eating or have chronic painful conditions. An indica might also be a good option for you if you are suffering from anxiety or muscle spasms.
Sativas: An Inspirational and Uplifting Variety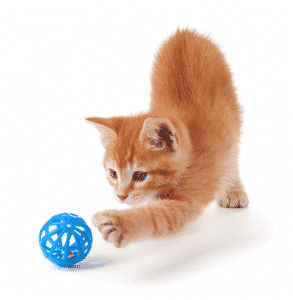 Physical traits:
Plant tends to be tall and thin with long and narrow fan leaves. Buds tend to be lighter shades of green.

Great option for outdoor gardens

Tends to have a longer maturation cycle than an indica

Has lower levels of CBD and higher levels of THC- this means that it doesn't have a lot of pain relief attributes but does have more of the chemical compounds that give you a high feeling
Characteristics
Sativa strains march to the beat of their own drum, and provide an invigorating and uplifting high to their consumers. These strains are a great option if you are looking for a little more of a functioning head high that pairs well with physical activity and social gatherings. Sativas are also a great choice if you are preparing to work on a creative project and need a little more spark! If you are going to be consuming during the day time, many experts suggest choosing a nice Sativa to keep you on your toes.
Benefits
In addition to helping you rock that creative project you've been staring at for weeks, Sativas also increase overall focus and serotonin release. Serotonin aids in the regulation of mood, anxiety, and sleeping patterns as well, so if you're in need of a little more balance in those departments then Sativas are the way to go! Sativas are also regularly suggested by medical professionals to help treat fatigue, depression, and even ADD!
When deciding whether to go with an Indica or Sativa for your smoking or consuming pleasure, it's important to keep in mind that there are many different strains within both Indica and Sativa. We recommend trying one or two and observe how it makes you feel. If it's not your cup of tea, move on and try another one in the same category of Indica or Sativa or maybe you want to completely switch sides! There are also Hybrid strains, which are a perfect mix of Sativa and Indica, each strain carries certain characteristics of each. At Doobie Sisters in Cortez, Colorado, our passionate and holistic approach to providing our customers with exactly what will benefit them sets us apart from our competition. From Sativas to Indicas, and everything in between, let us be your guides to a truly sensational experience that is personally tailored to your needs!
Sources:
https://www.leafly.com/news/cannabis-101/sativa-indica-and-hybrid-whats-the-difference-between-cannabis-ty
https://peacenaturals.com/indica-vs-sativa-understanding-the-differences-between-the-two-cannabis-plants/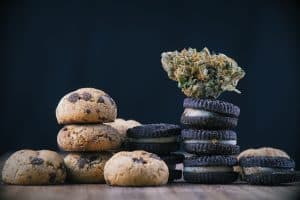 THC edibles are gaining popularity for several reasons. Firstly, they offer an alternative to smoking.  If you are not comfortable with inhaling marijuana, THC edibles are a nice alternative. Second, THC edibles induce a high that lasts longer than inhaling marijuana. A THC edible high will typically last around 4-6 hours, saving your lungs from the smoke that would need to be inhaled more often in order to generate the same high. Lastly, they're delicious! THC edibles come in many forms, including gummy/sour candies, chocolate, baked goods, drinks, and oil/butter that can be used in cooking.